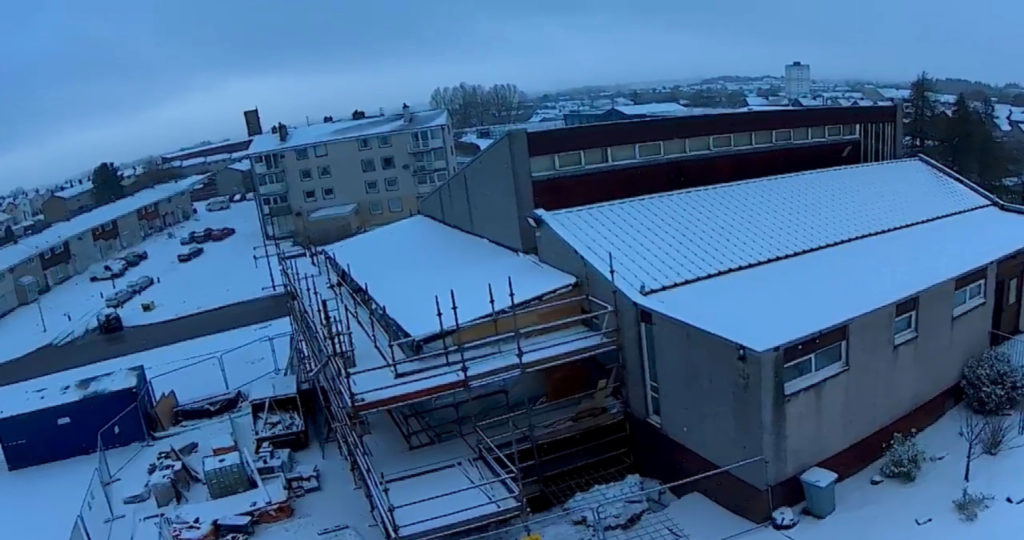 A lot of progress has been made in our extension build since the last update posted back in November. By that point, the existing structure had been demolished and the builders were getting ready to start pouring the foundations. Now, three months on, the walls are up and the roof is on!
Before Christmas
Before work stopped for Christmas the foundations were laid, walls were brought up to ground level. As part of the basement area is over a meter below ground, a lot of work had to go in to making sure this area was both strong and watertight. Additional drainage had to be installed to prevent the ground around this wall getting waterlogged, and the wall has been tanked (waterproofed) before being covered up. Finally, the large steel beams that will support our new meeting room had been put in place.
New Year
Since starting back in January, the timber walls, floor, and roof have all been constructed. The upper floor is supported on the steel beams, allowing the new meeting room to have a larger floorspace than the basement rooms below.
Next steps
Now that the roof is on, the external walls are being insulated. Internal partitions can then go up, the outer brick walls can be built, and the interior works can begin (electrics, plumbing, lift installation). We'll keep the website updated as progress continues.