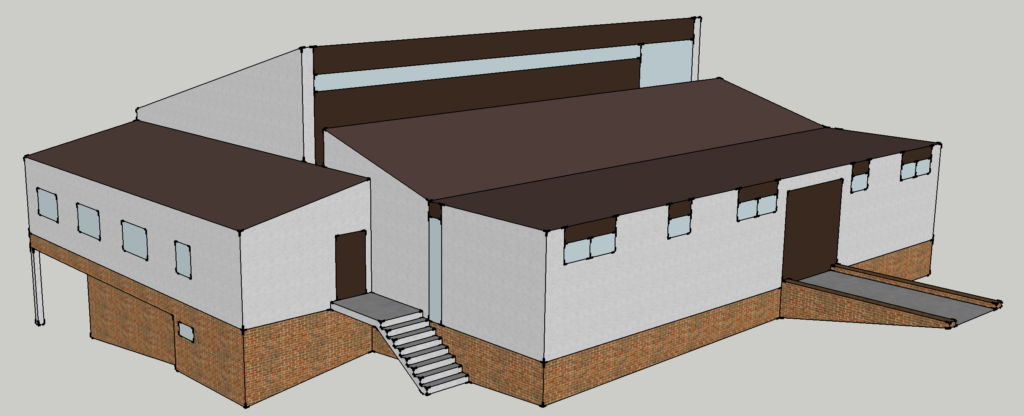 Work is well under way on our new extension build. Demolition works are complete and the foundations are now being poured. Read on for more info on what we are doing.
Background
Around 15 years ago, our original extension was built. This gave us an entrance into the basement halls of the church and additional storage space.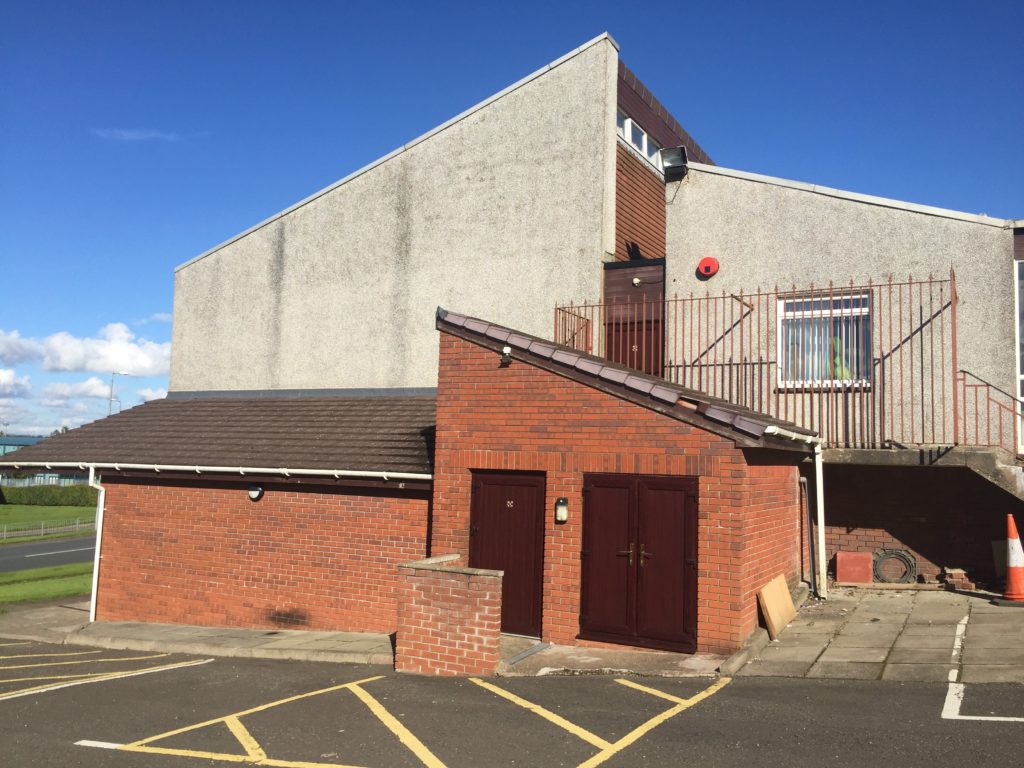 Unfortunately, the extension being built around the existing fire exit walkway had caused water to leak into the building. A number of attempts were made to fix this, but a permanent solution would require a roof built over the walkway.
In recent years, our church has grown and we have struggled to find space for Sunday Club classes and Ignite Bible class. An additional meeting room would give a comfortable space to host small group studies and meetings.
As a solution to these problems, we are now building a second floor above the existing extension. This will effectively enclose the fire exit walkway as well as give a meeting room for up to 20 people. In addition, we are including a lift to improve access to the church building.
New Extension Plans
Looking at the extension from the car park, the right half will be completely demolished and rebuilt as two floors. This will house our new lift, the upstairs fire exit, and some storage cupboards.
The left half of the old extension will have the roof removed, but the walls and foundations will be kept. A new upper room will be built supported on steel columns. This prevents the need to dig out and replace the existing foundations.
Internally, a corridor will be opened up from the foyer, through the old main hall fire escape, into the extension providing access to the new room and lift. Downstairs, the old fire exit from the large hall will provide access to the lift.
Current Progress
The building works are expected to take around 13 weeks, finishing around March 2021. Work begin in mid-October.
So far, the demolition work has been completed and the foundations have been dug out. Work has begun to pour the foundation concrete. Once this is complete, the below ground level parts of the walls and the steel work will be built over the next couple of weeks.
Gallery